Berita
Primaniyarta Award 2014
PT Selamat Sempurna Tbk as the largest filter and radiator manufacturer in Indonesia and region received acknowledgements for their Outstanding Export Performance from the Indonesia Trade Ministry through the Primaniyarta Award 2014

Primaniyarta Awards will given in the opening of Trade Expo Indonesia 2013 at Jakarta International Expo , Kemayoran, on 8th October 2014.

It is the fifth times for PT Selamat Sempurna Tbk to achieve the Primaniyarta Awards.

We would like to convey many thanks all stakeholders, for their trust, contributions and support, allowing PT Selamat Sempurna Tbk and its flagship brand ; SAKURA Brand, ADR Radiator Brand to improve performance and attain results and achievements that we can be proud of.

About Primaniyarta Award :
Primaniyarta is an Award, granted by the Indonesian Government to Indonesian exporter in order to appreciate their effort in escalating export value from Indonesia. This Primaniyarta Award is given to the most outstanding exporter in various category.

In year 2014 Primaniyarta Award includes four categories: Exporter Performance; Global Brand Builders; Pioneers of the New Market, as well as potential of flagship exporter. Winning company has the best value in the aspects of sound financial performance, discipline of tax, customs abiding, environmentally friendly, mutually beneficial relationships with its employees, and the use of its own brand.

This award is given to the corporate that helps introducing Indonesia to the international market through their products and receive good respond in return.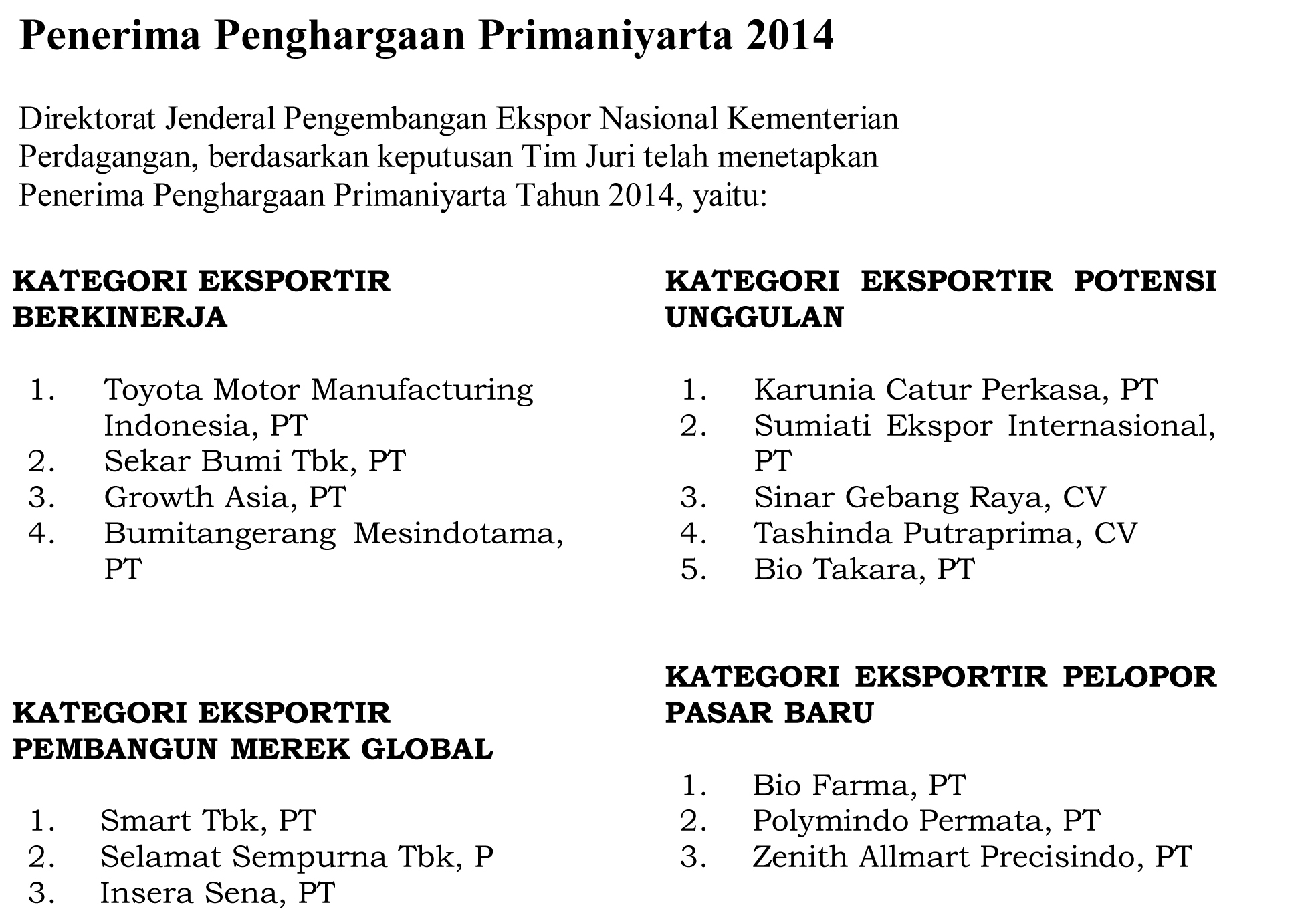 ---